Wisdom Workouts

Workshops
This site uses the Universal Celestial Calendar (UCC)
Today's UCC Date:
A Series of
Interactive Workshops
which Aim to Share much of the Rediscovered and previously Esoteric
Wisdom of the Universe
with all those Free Spirits Open & Ready to Receive and Share the Love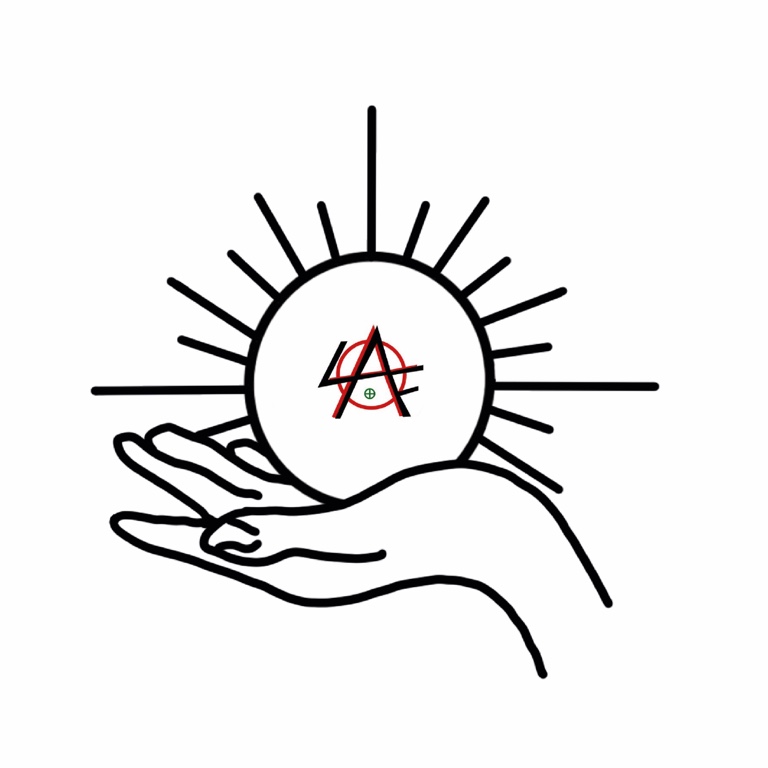 Free Spirits Collective
To Book Your Spot at Any Wisdom Workout Please Send an Email to:
'freeman at wisdomworkouts dot net'
The workshops are offered freely but an appropriate contribution may be required from attendees towards refreshments etc at some of the venues
Anything else you wish to donate to The Free Spirits Collective at the end of the workshop is entirely voluntary and at your own discretion
The Next
Wisdom Workout
2nd SIX-Virgo 13522 UCC
(Sunday 22nd August 2021 Gregorian)
NB. Postponed Due To Illness
The SHAPE of My Chart II
'Zooming In'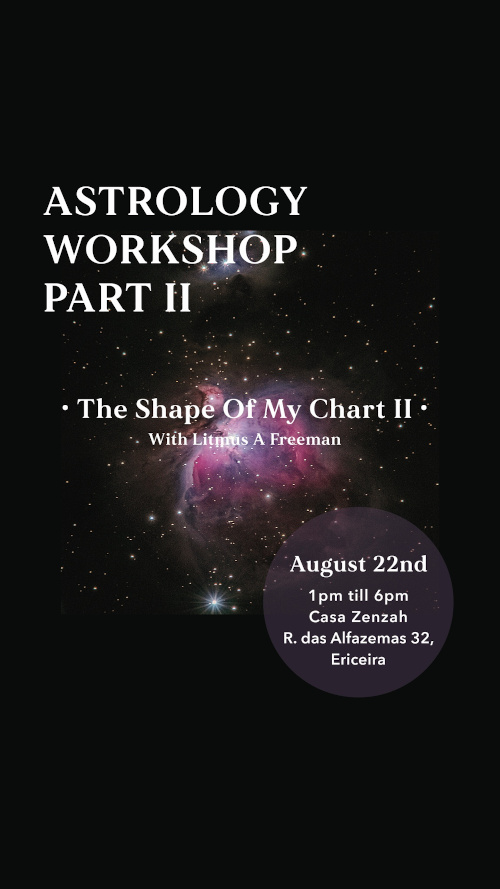 This workshop is for anyone that attended The Shape of My Chart Part 1
It will also be of interest to those with a basic knowledge of astrology who wish to enhance their depth of understanding
Because...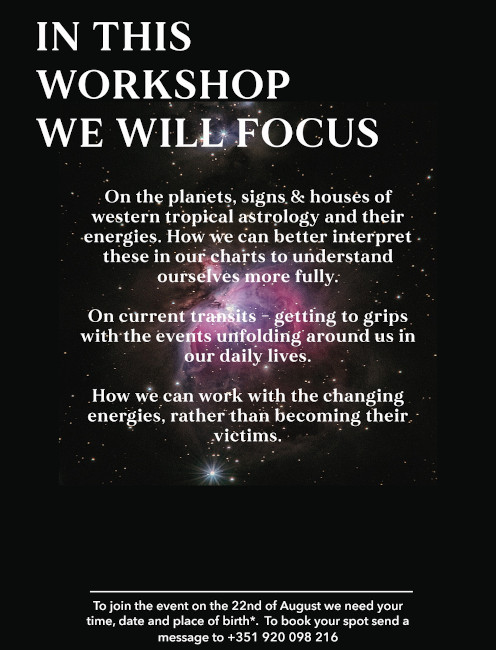 Thanks to Selma Rijkhoff for the artwork
To Book Your Spot
Send a Message to Casa Zenzah on
(+351) 920 098 216
With your time, date and place of birth
The workshop is offered freely but with a basic contribution of €15 to cover venue & refreshment costs, marketing, publicity and printing etc
Anything else you wish to donate to the presenter at the end of the workshop is entirely voluntary and at your own discretion
Previous Events
25 FIVE-Leo 13522 UCC
(Sunday 15th August 2021 Gregorian)
13:00 - 18:00
The SHAPE of My Chart
This 'Wisdom Workouts' Workshop was a rerun of the first Astrology Workshop previously held at Casa Zenzah, Ericeira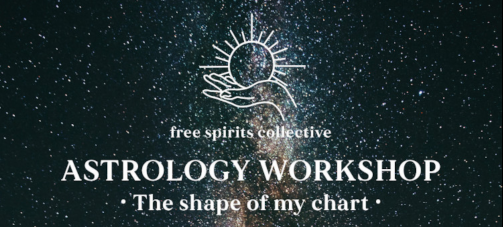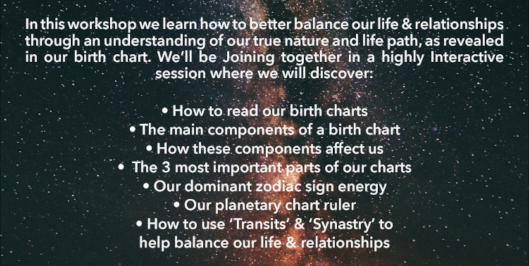 Thanks to Selma Rijkhoff for the artwork
This rerun was held at
'The Mansion'
2655 459
Ericeira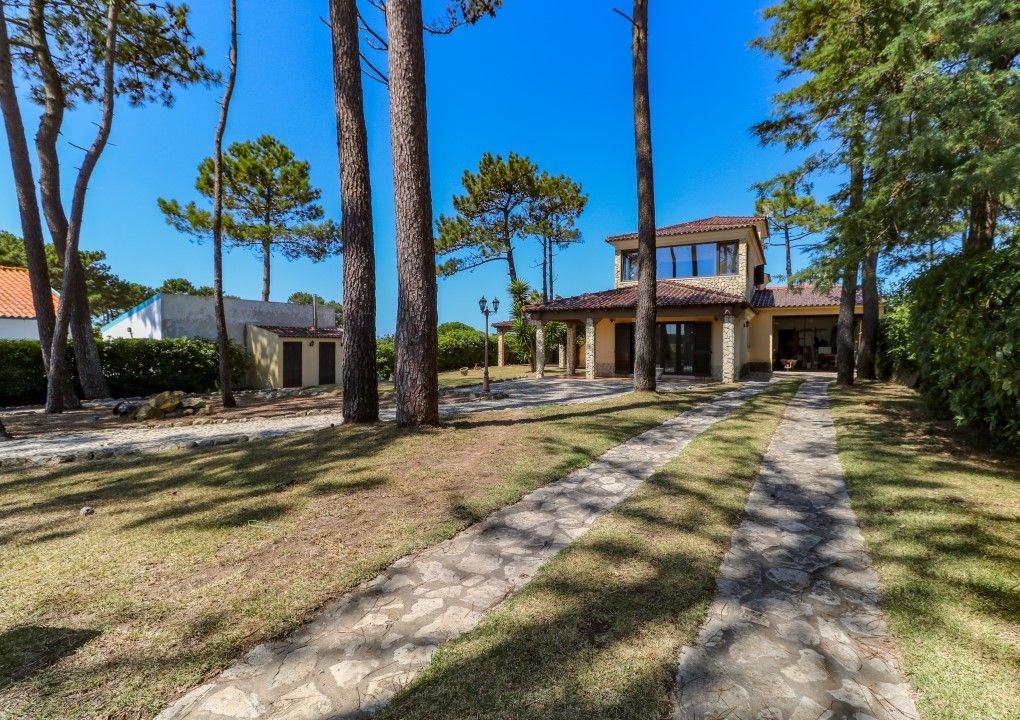 Testimonial from the first 'SHAPE of My Chart' Wisdom Workout
"...Proceedings open with the phrase 'Astronomology'.
That's a heck of a lot of syllables, and a good first sign of how much Information there is to be uncovered during this event
Freeman is knowledgeable, engaging, and has a lot of information that he clearly loves to share
In his first workshop, I discovered the open secret of where all my fire was hiding!
Highly recommend the workshop to anyone that is curious about what the big deal is about natal charts, and why they may still be relevant today..."
Gary Paddick
Our first 'Wisdom Workouts' Workshop was held at Casa Zenzah, Ericeira:
3rd FIVE-Leo 13522 UCC
(Saturday 24th July 2021 Gregorian)
The SHAPE of My Chart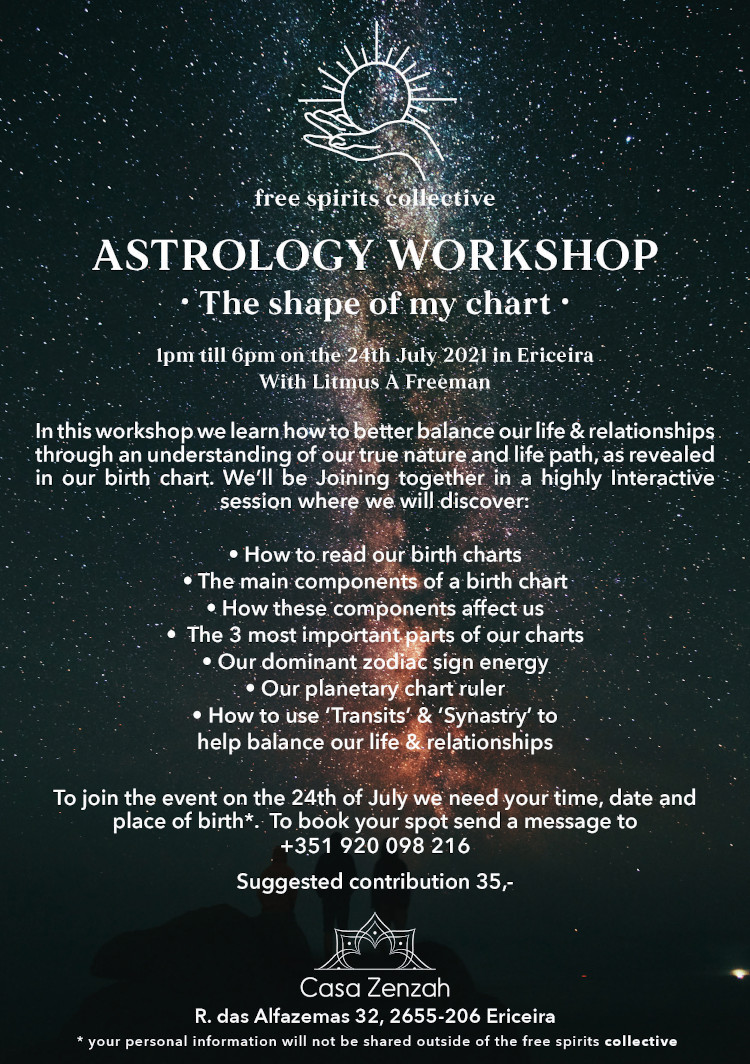 A MASSIVE THANK YOU to Sebas, whose idea it was in the first place that I should run an astrology workshop in Ericeira, after I presented the Zodiac to him and Selma Rijkhoff in the spring
Although I've previously presented many workshops over many years, Sebas' interest was one of the things that helped to give me the push I needed to break free of a difficult winter period of feelings of worthlessness and to get back into action!
So A BIG Thank You also to Selma Rijkhoff for picking up Sebas' idea, making it all happen, designing the artwork and the Free Spirits Collective logo
Another BIG Thank You! To Lurah at Casa Zenzah for hosting this inaugural event
Birth Charts
In this Workshop we used the 'Astro-Dienst' website to generate our Birth Charts.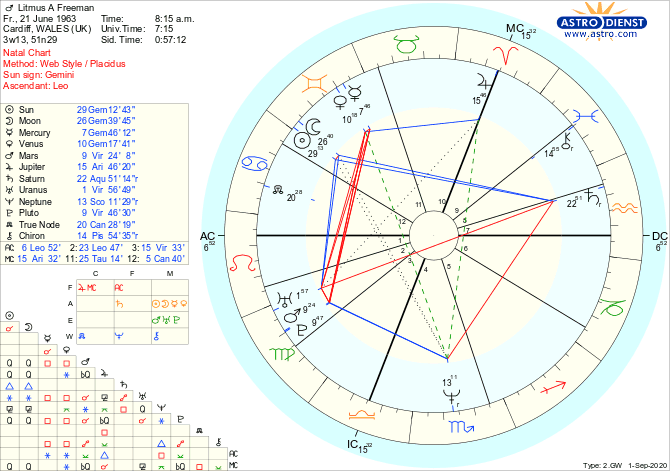 You were given a hard copy of your chart to take away with you
Birth Chart Interpretation Reports
We used the 'Cafe Astrology' Website to generate our Birth Chart Interpretation Reports
(enter your birth data and click 'Submit' and the website will generate your report)
The Cafe Astrology Report also includes a version of your birth chart, towards the end of the document.
Transits & Synastry (Compatibility)
Once you have generated your Cafe Astrology Birth Chart Interpretation Report look at the top left of the document
Click on 'Transits' to "...see the planets' influence on your natal chart for the next 14 days:..."
Click on 'add a person' to analyse "...Compatibility for Lovers..."
(NB. Although this is worded for romantic relationships it can be used to compare astrological compatibility for ANY two people)
Astrology 'Cheat Sheet'
In the workshop we looked at the Energies of the Planets and their Aspects, the Signs and Houses
Below is a 'cheat sheet', from an Astrology Website, which you can download to study and better learn the Energies
for studying your own or other people's charts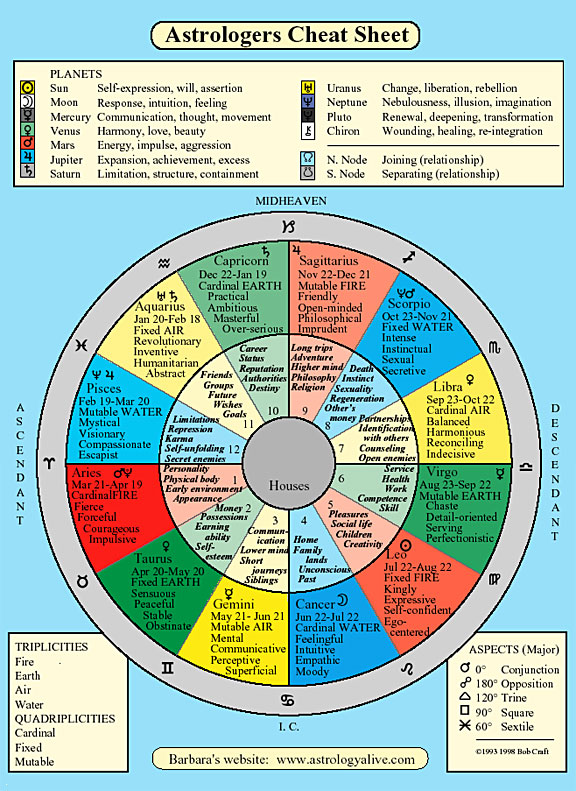 The Freeman Calendar
We also briefly looked at the 'Freeman Calendar' - 'The Universal Celestial Calendar (UCC) - and how it aligns with the Zodiacs.
Using the UCC can really help us realign with our natural rhythms and get back in synch with our natural universal cycles
This helps to keep OUR 'moment' in synch with THE moment, the infinite, universal moment!
To find out more about the UCC and how, like astrology, it can help balance your life
We also have a Web Development APP for the UCC which will install to your browser menu bar, desktop or phone's home screen
See you at the next Wisdom Workout!
- o X o -
Details of all future 'Wisdom Workout' Workshops will be shared on this site
'PLaF'
(Peace, Love and Freedom)
© Litmus A Freeman - Wisdom Workouts - Since 13510 UCC (2009 Gregorian)